Free Start
Online election
Myken helps individuals, enterprises, public sector and other organizations host elections online and safe. To host an election on Myken, create a new election or contact sales to get more information.
Safer, Faster and Easier with Myken.
Create your own election
Create your election, add your candidates and receive votes.
Get Started
The right way
Myken Online Elections is the safest, fastest, cheapest and the most reliable way to host elections of all sizes over the internet. All you need is a Myken Account to get you started for FREE.
Engineered
+7 Years of experience in online elections and after hosting thousands of elections every year, Myken has found ways to make voting process easier and more understandable for all people.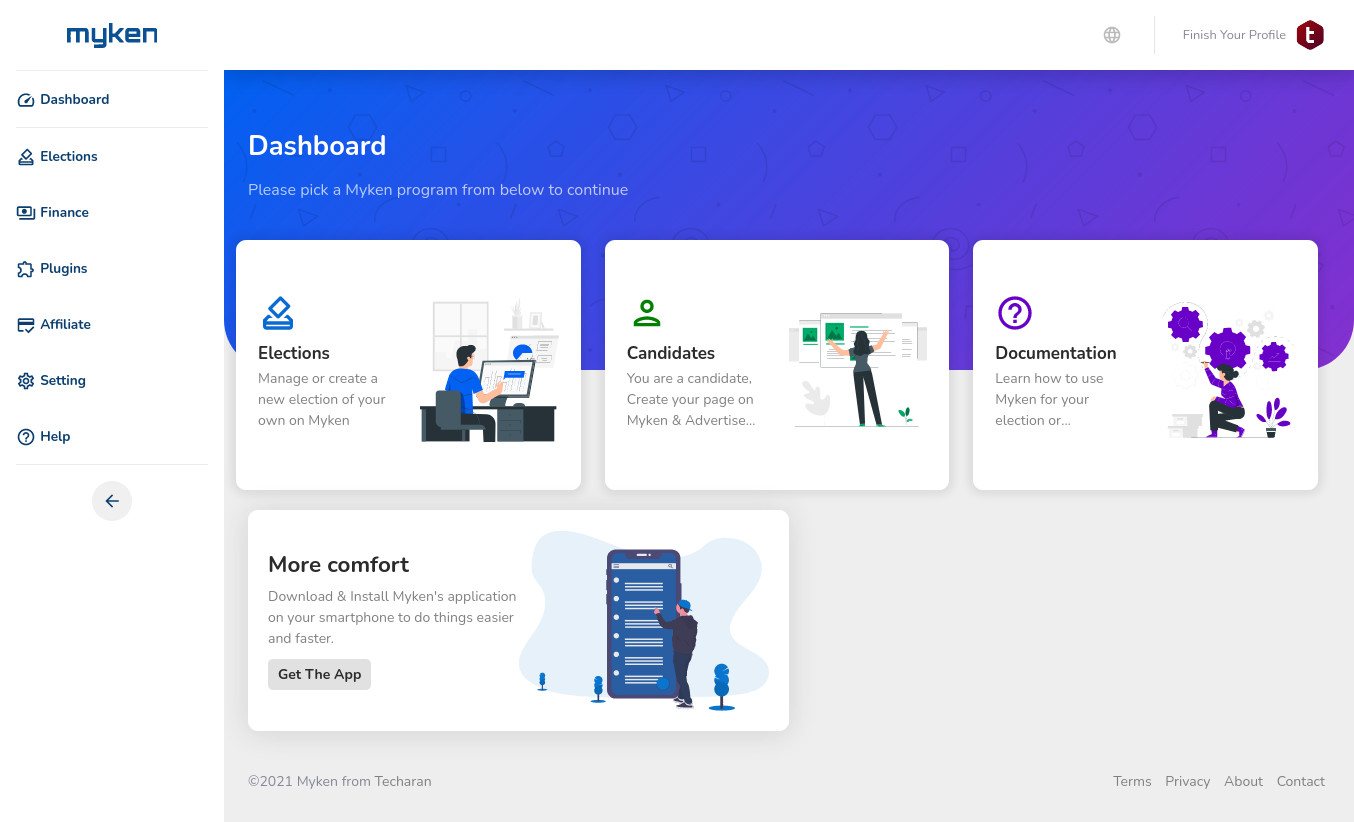 Take control
Wherever you are from, and with any language you speak, you can create and host your own online election, add your participants or let Myken to verify participants by their phone number so that everyone get only one vote.
Healthy way
By hosting your election online, you are helping the world to prevent the spread of COVID-19. All of your participants can vote from home and through their phones or computers.